As fandom moves onto the next big convention of the season, I hope you'll take a few moments to look back at San Diego and the people who dressed as the Flash (and related speedsters) at Comic-Con International.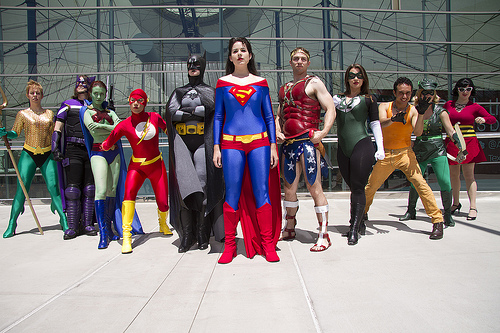 United Underworld's incredible gender-swapped Justice League, featuring Psykitten Pow's Flash. Photo by John Austin.
It turns out that the Flash was the inspiration for the group theme:
"A couple of us like to do female versions of preexisting male characters. One of our friends, Psykitten Pow, she had a female Flash," says Tallest Silver, who organized the group and who dresses as Batma'am. "One night, we were all hanging out and I said how funny it would be if we had a whole Justice League with swapped sexes."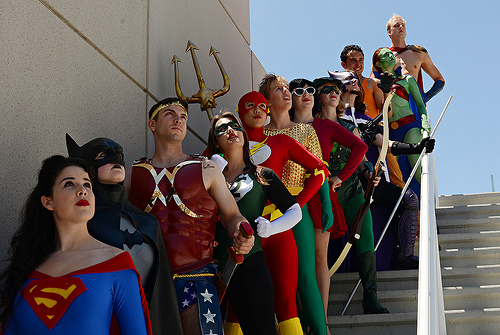 Photograph by Chuck Cook Photography.
The group previously appeared at WonderCon, and Psykitten appeared as the Flash last year.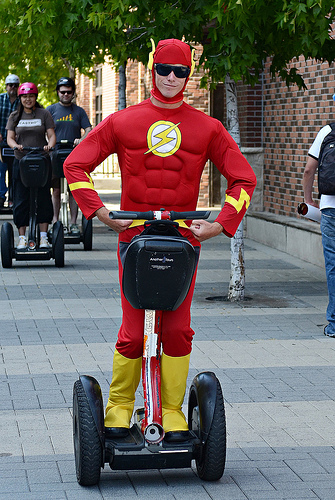 Flash on a Segway. Again, Chuck Cook Photography. People were posting about this guy all over Twitter on Thursday and Saturday, and when a couple of influential people posted about him, they were retweeted so much I had to change my search terms to find anything else about the Flash at SDCC!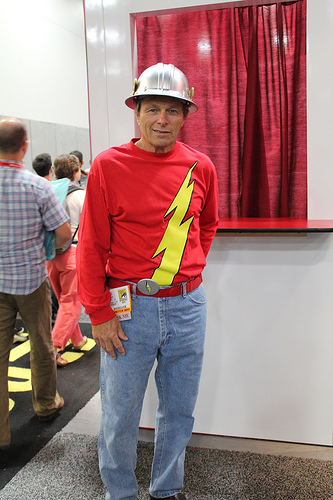 Jay Garrick. Photo by David Ngo.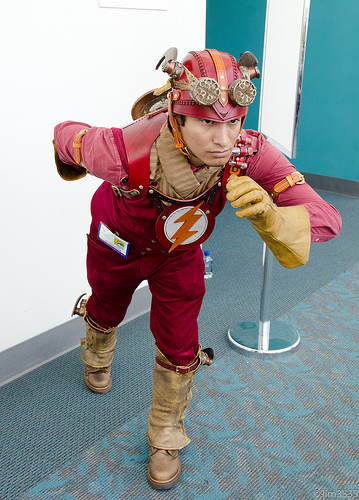 Steampunk Flash, designed and built by Dustin Fletcher of Penny Dreadful and God Save The Queen Fashions. Photo by Jim3535. Keep an eye out — I've got a follow-up post planned for this one!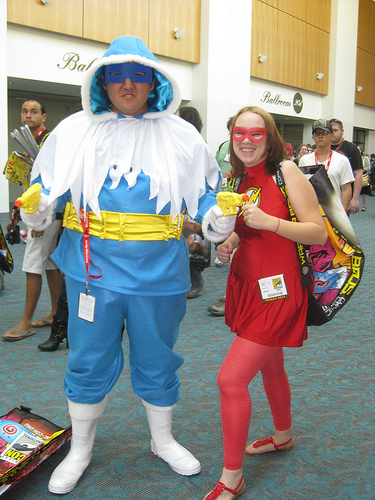 Captain Cold and the Flash (photo by me). These were the only two people who showed up to the planned Flash costume gathering and photoshoot.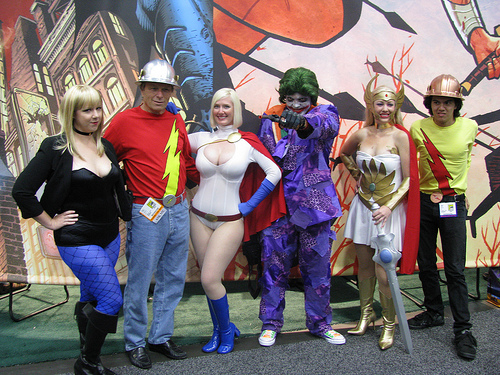 DC group including the Golden Age Flash and the Golden Age Reverse Flash. And She-Ra. Photo by lady_wolf_star.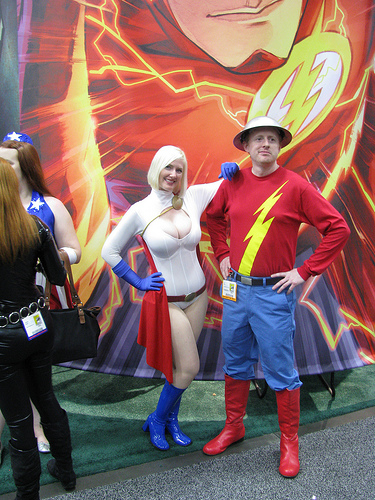 Flash and Power Girl by lady_wolf_star.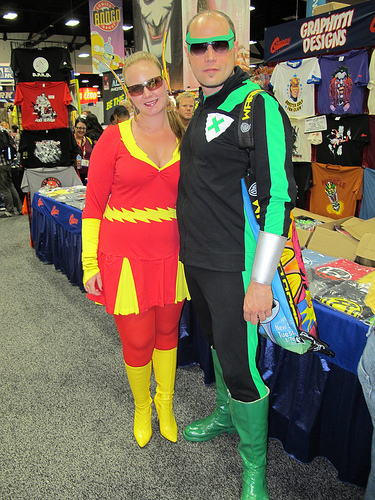 Crime Syndicate Jesse Quick and Power Ring, photo by Roddenberry.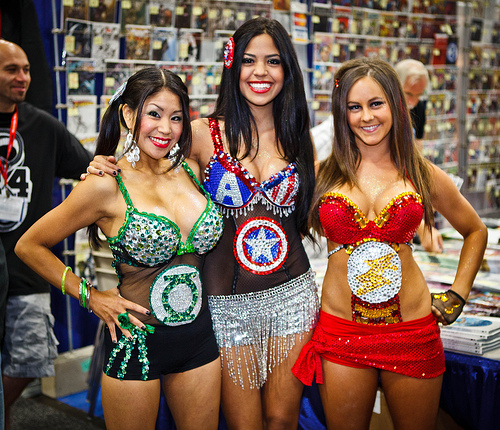 I'm going to call this Green Lantern/Captain America/Flash trio the Las Vegas Showgirl superhero team (sequins and skin). Not enough feathers, though. Photograph by Jason Ozaeta.
There were at least two Cheetaras present.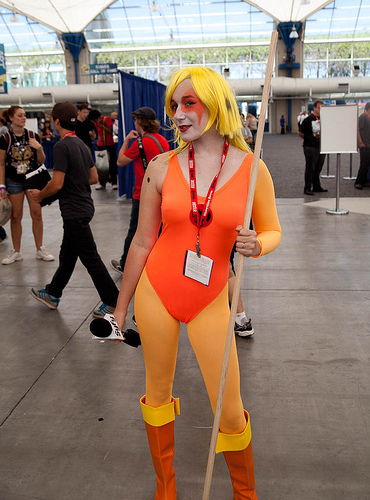 Cheetara, photograph by uncle_shoggoth.
Cheetara, photograph by Nathan Rupert.
Share