As fandom moves onto the next big convention of the season, I hope you'll take a few moments to look back at San Diego and the people who dressed as the Flash (and related speedsters) at Comic-Con International.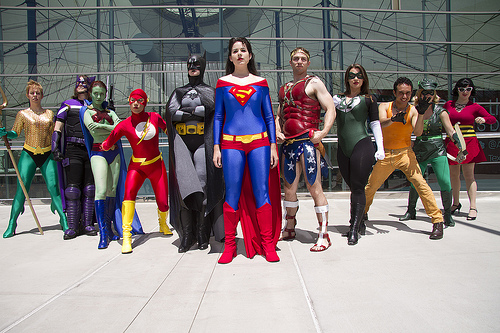 United Underworld's incredible gender-swapped Justice League, featuring Psykitten Pow's Flash. Photo by John Austin.
It turns out that the Flash was the inspiration for the group theme:
"A couple of us like to do female versions of preexisting male characters. One of our friends, Psykitten Pow, she had a female Flash," says Tallest Silver, who organized the group and who dresses as Batma'am. "One night, we were all hanging out and I said how funny it would be if we had a whole Justice League with swapped sexes."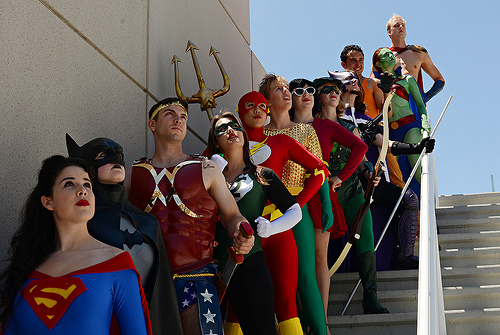 Photograph by Chuck Cook Photography.
The group previously appeared at WonderCon, and Psykitten appeared as the Flash last year. Continue reading →