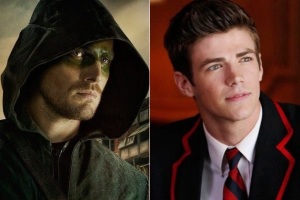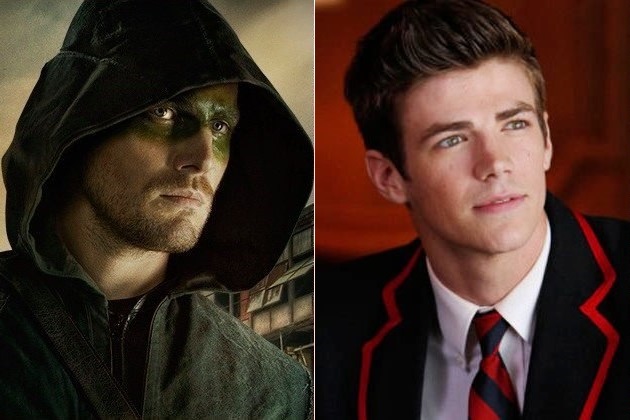 So Arrow ended about 5 minutes ago and "wow". Grant Gustin is definitely growing on me as Barry Allen and the show is amping up the tension with this Mid-Season Finale. Definitely ended on a very interesting and high note.
Luckily in this second part of the introduction of Barry Allen they managed to tone down the more heavy-handed elements of his character. Barry is still noticeably fanboyish and geeky but he has thankfully stopped mentioning it so much. Definitely still getting a bit of a Peter Parker vibe especially with his science geek mentality and inventiveness. Now I'm not saying that this isn't a core element of Barry's character either but coupled with the brown hair he really invites the comparison.
Still excellent episode and a show that has yet to disappoint me. Beyond this point be SPOILERS, so tread lightly.
****SPOILERS****
So we open after Barry has been kidnapped and brought to the Arrow Cave by Felicity and Diggle to save Oliver. If you remember Oliver was stabbed with two syringes of an unknown substance at the end of the last episode and Oliver looks to be close to death. Barry leaps into action and actually acts pretty fast when it comes down to it. He theorizes that Oliver has been injected with a substance that is acting as a micro-coagulant or…something and Barry uses rat poison as a blood thinner to save Oliver from certain death. After Oliver comes through he is none too grateful at first for Felicity and Diggle compromising his identity and argues back and forth with Felicity over it. Barry rebuffs Oliver for treating Felicity poorly and then assures Ollie that he has nothing to worry about.
Later when we see Barry again he is hanging with Felicity and Diggle and still marveling at all the stuff that Oliver has created and built up. He rattles off Oliver's Rogue's Gallery (confirming that he has definitely been keeping up with Oliver's exploits) in a fanboyish manner. There is a great moment where Barry flat out asks Oliver why he doesn't wear more of a mask than grease paint. Oliver says something about a mask limiting his vision and Barry, after suggesting compressible micro-fabric, says he will work on something.
The rest of the times we see Barry he is testing Oliver's blood to see if all of the rat poison is out of his system (or something) and he is also working on a special project that is later on revealed to be a new micro-fabric mask (which we got a glimpse of last month).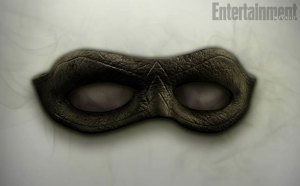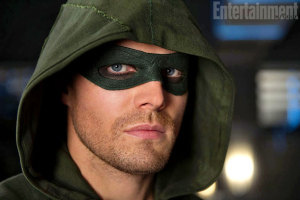 Barry returns to Central City just in time to catch the Star Labs particle accelerator being turned on. He calls Felicity from his lab to let her know that if she ever gets over Oliver Queen that he is definitely interested and says something cheesy about not being slow. He hangs up and we not only get a good look at his lab but we also get to see the particle accelerator activate and explode in the background. A shockwave hits the lab creating a kind of null-gravity field and then particle accelerator-fueled lightning blasts through the roof striking Barry and sending him flying into chemicals. Awesome!
I can't say that I was blown away (nyuk, nyuk) by this episode of Arrow but the parts with Barry were pretty solid and well…at this point any speedster on TV is a good speedster. I'm definitely warming up to Grant Gustin and his portrayal of the Scarlet Speedster, no matter how Peter Parker-like he may be. He definitely still strikes me as more of a Peter than a Barry but for now it works.Especially since I'm sure they want him around for a while. Plus the show hasn't even officially began; that is when we will really see Barry come into his own.
***END SPOILERS***
So what did you all think of the full introduction to Barry Allen? Any further thoughts on Grant Gustin? Please let us know in the comments below.
Share