New Flash comics this week:
Earth 2 #12: "The drums of war begin to sound as the heroes of Earth 2 rally behind Dr. Fate—and a threat from Apokolips becomes all too real!" James Robinson, Nicola Scott, Trevor Scott. Preview at ComicVine
Also worth a look: Flash co-writer Brian Buccellato is writing the revival of pulp hero The Black Bat for Dynamite comics. You can check out a preview of The Black Bat #1 at CBR.
Tony Quinn is a brash Defense Attorney to the mob who compromises his ethics for financial gain. When he refuses to cross the line and commit murder, he is tortured and blinded by his gangster employers. But when a fortuitous meeting with a covert agency gives him a chance to make amends, Tony transforms into the Black Bat and embarks on a redemptive quest to right the wrongs of his past.
Digital Flashbacks at ComiXology this week include…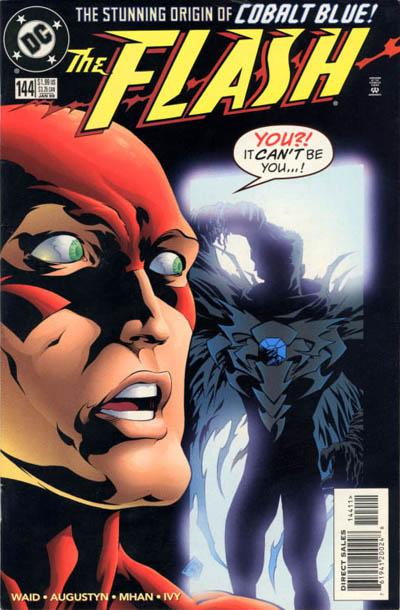 Flash v.2 #143-144: An attack on the Flash Museum leads to an encounter with a mysterious villain from the Flash's past…with a surprising connection to Barry Allen. These two issues feature the origin of Cobalt Blue and lead into the time-spanning "Chain Lightning."
Yes, that's a bit of a jump, since last week they released #129. However, Flash #130-141 had been published digitally for a Grant Morrison sale, and Flash #142 – the interrupted wedding of Wally West and Linda Park – was already available as well (though I forget when).
Impulse #69: Bart Allen, Kyle Rayner and Adam Strange battle a menace on the alien planet of Rann in the second half of this Green Lantern: Circle of Fire epilogue.