Some convention linkblogging…

This Saturday, February 20, Long Beach Comic-Con will host a one-day Comic Expo 2010. The full weekend-long convention is still on for October.
Comic Convention Memories has been posting old Comic-Con photos (via The Beat).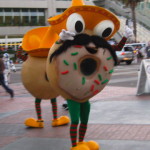 Con humor: Someone searched for "san diego donut weird" and landed on this photo round-up from San Diego 2008. I can't imagine why… 😉 The first time I saw these costumes, I remember seeing a little boy of around 5 or so turn to his mother and say, "I don't like him." Smart kid.
More con humor: The Beat reveals Wizard World Mars, the latest of Gareb Shamus' convention acquisitions. Wizard responds by "confirming" the news (with follow-up at the Beat).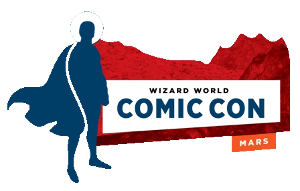 Comic-Con's David Glanzer talks to CBR about attendance sellouts and WonderCon. Full-weekend, Saturday and Friday tickets to this year's Comic-Con International (San Diego, July 22-25) are sold out, but Thursday and Sunday are still available. Hotel rooms go on sale March 18.
Tickets to WonderCon (San Francisco, April 2-4) went on sale three weeks ago and are still available.