Ain't It Cool News interviews Mark Waid about his work on Flash, Fantastic Four, Irredeemable and more (basically his entire career). He's got some really interesting things to say about the Flash. Eventually I'll find time to read the whole thing and pick out some good quotes to post here.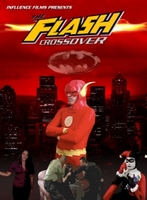 The latest Fan Film Podcast episode focuses on The Flash: Crossover from Influence Films.
POP! lists Barry Allen and Iris West at #3 on its 25 Greatest Super-hero Romances (via Robot 6).
The Comic Treadmill looks back at the 1970s revival of All Star Comics, featuring the Justice Society of America on Earth-2.
The best-condition copy of Showcase #4, first appearance of Barry Allen as the Silver-Age Flash, is "off to a fast start" at Heritage Auctions, already up to $100,000 with three weeks to go.
Comicbook Rockstar talks about lunch with Carmine Infantino, comics legend and co-creator of the Silver Age Flash, and the veteran artist's advice for writers.
Comic Bloc user CreativeArtist has a new animation based on Flash: Rebirth.
Pegasus News reviews a production of Based on a Totally True Story (by Roberto Aguirre-Sacasa), a stage play about a playwright on the verge of making it big in Hollywood — who also happens to write the Flash comic book.
Update: The first installment of Q&A column Geoff Johns Prime is up at Comic Book Resources. He doesn't say much about Flash: Rebirth beyond "wait and see."
Share