Photos from New York Comic-Con have been showing up online over the past few days, which reminds me: I never got around to making my mega-post rounding up photos from Dragon*Con! Fortunately, the Irredeemable Shag of Once Upon a Geek was kind enough to offer me permission to repost his photos ahead of time, and he took a lot of Flash photos: Flash, Golden Age Flash, Kid Flash, the Rogues, and even Blue Lantern Flash! Thanks, Shag!
First, we have the Flash vs. the Rogues meet-up: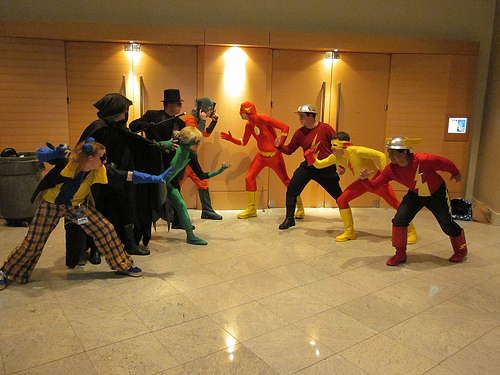 I love the staging in this next one, with the Flashes all punching in the same position. If they were all in the same costume, they could be super-speed after-images!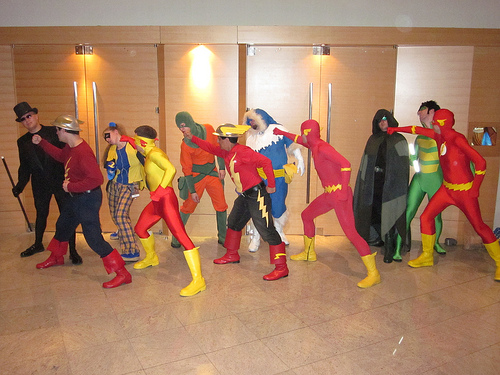 Shag also made it to the Blackest Night meet-up. There are two Blue Lantern Flashes and a Black Lantern Reverse-Flash.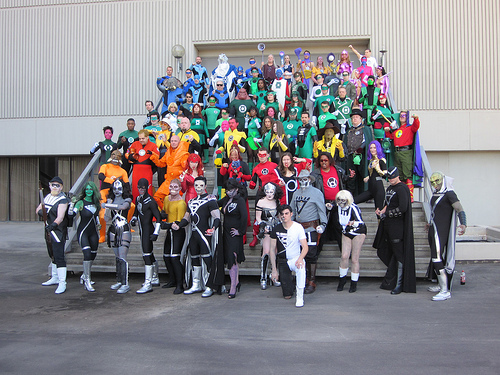 Check out the detail on these Black Lanterns: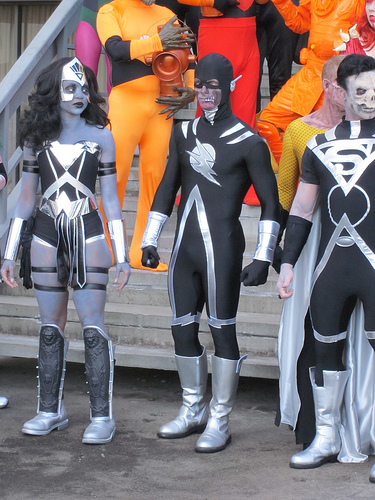 And here's one of the Blue Lantern Flashes: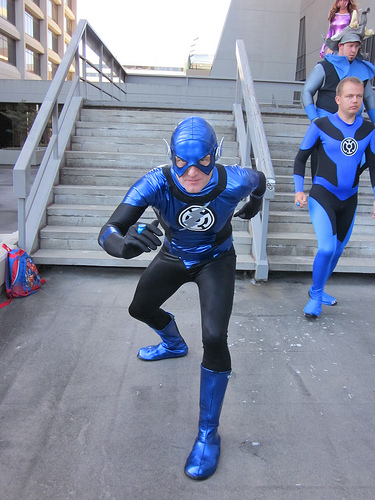 Out on the floor, Shag snapped several groups with Flashes, including this mix featuring Captain Marvel, Superman, J'onn J'onnz, Green Lantern, and Slade (the animated Teen Titans version of Deathstroke).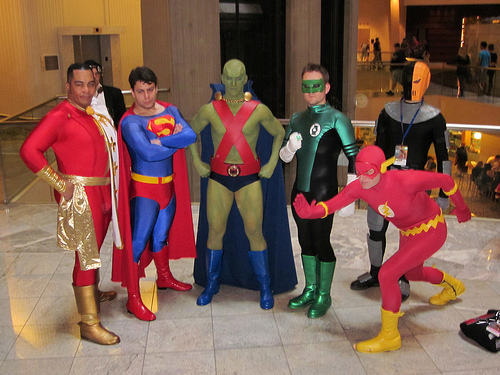 Interestingly, I found another shot on Flickr of the same group, in the same place, in the same pose, down to the bag on the floor, but taken from way off on the left. I often see large groups of photographers taking pictures of the same people at the same time, but for some reason I rarely see more than one of those shots online.
Moving along, there's this one with Zatanna, Hawkman and the Flash: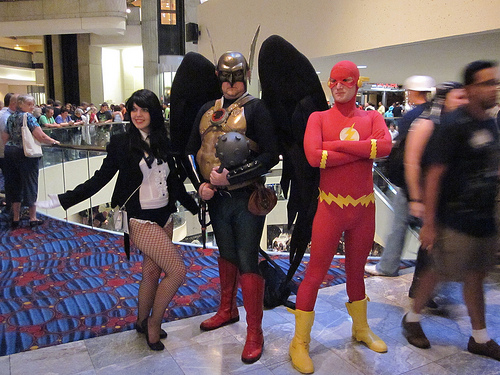 And then there's this guy: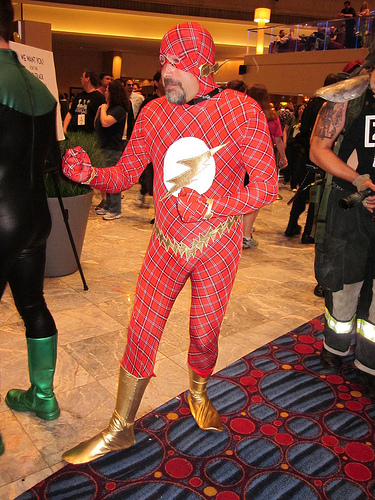 All I can think is, he went beyond light speed…to ludicrous speed.
Shag has literally hundreds of photos from Dragon*Con. The best place to start is at his Dragon*Con Recap on Once Upon a Geek.
I'll post more Dragon*Con Flickr finds shortly, [Update: Here's the second set] and I'll try to jump on NYCC more quickly.
Share