And the Dragon*Con costume photos continue! After the first set, here's a round-up of more Flashes (and one other speedster) spotted on Flickr.
Racing
Stephen Lesnik caught the beginning of a Superman/Flash Race:
But wait, something's missing. What else does every Superman/Flash race need?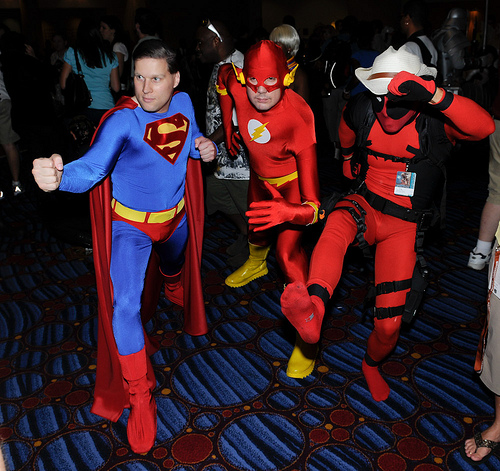 That's right: Deadpool! (OK, maybe not.)
Four Flashes prepare to race in this photo by Janna Bergstrom: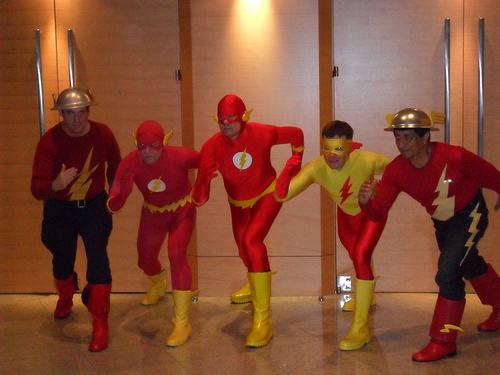 Solo
Chase Wirth spotted this Flash running around the floor: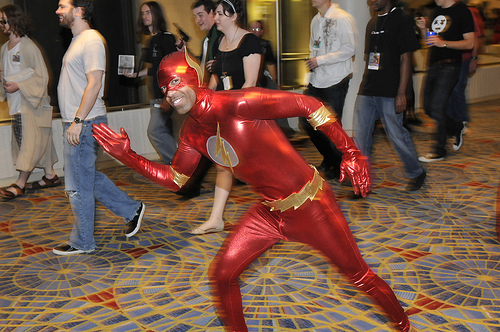 Groups
Here are the Flash & Power Girl as spotted by The No.2 Fan.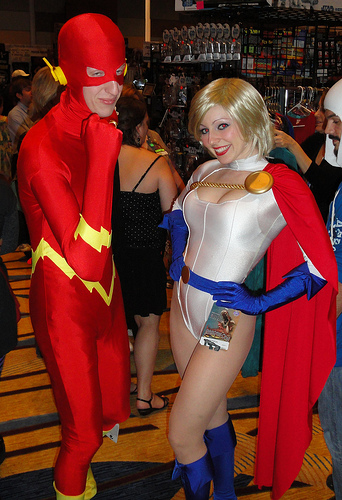 Firestorm and the Flash hang out in this photo by foodbyfax.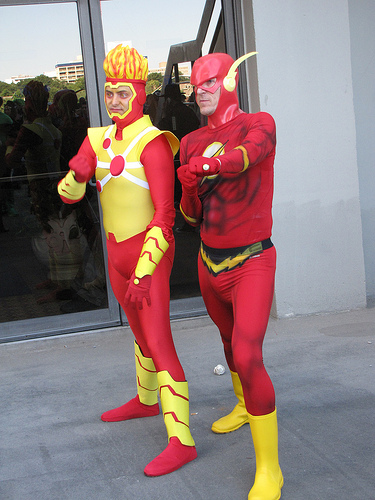 Or what about Justice League International as spotted by Jenn Skinner: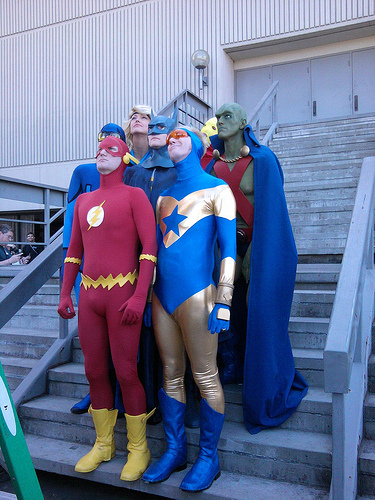 wiliqueen: Classic Heroes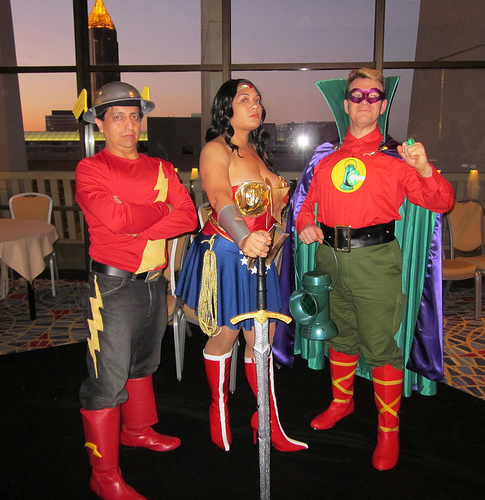 Hyperion327:
Flash, GL & Bizarro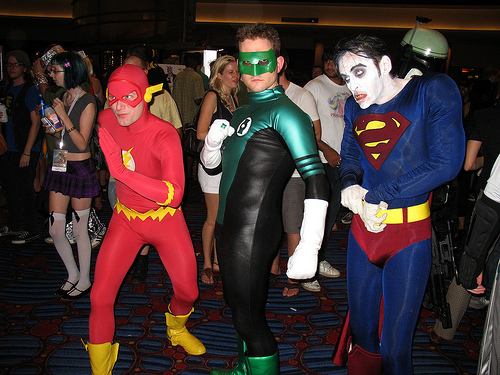 Rogues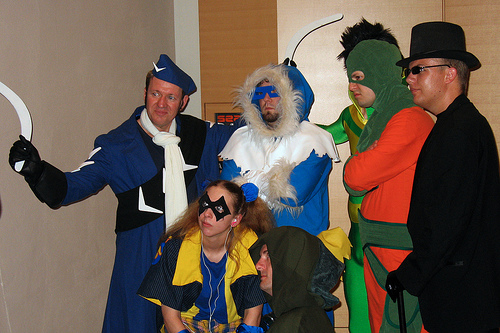 Funny
Here's Thundercats' speedster Cheetara, updated slightly for the Internet age, as photographed by T. Bosky of Game Couch.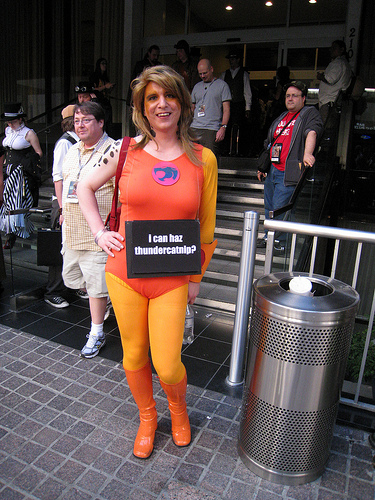 And let's wrap this up with proof that the Flash is a Central City guy at heart. Here he is serving coffee, in another shot by Janna Bergstrom. You'll notice he's moving too fast to be seen clearly…
So, that wraps up this installment!
Question for readers: Do you prefer this style of gallery, with the large images, or the one with the smaller images that I've been using in the past for posts like the San Diego costume round-up? I'm torn, myself: On one hand, you can see a lot more with the large images, but the small images look…neater, I guess. And of course they load a lot faster. Which do you like better?
Share