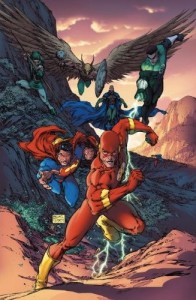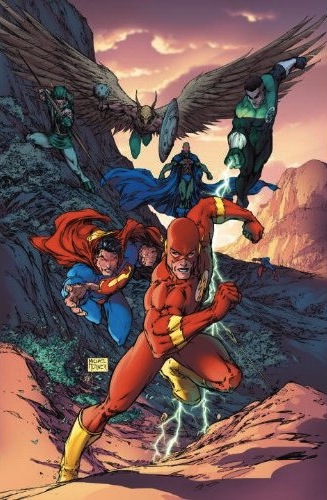 DC's full June 2012 solicitations are out, including full details on The Flash by Geoff Johns Omnibus Vol.3
THE FLASH OMNIBUS BY GEOFF JOHNS VOL. 3 HC
GEOFF JOHNS and GREG RUCKA
Art by HOWARD PORTER, ALBERTO DOSE and OTHERS
Cover by MICHAEL TURNER
On sale AUGUST 29 • 640 pg, FC, $75.00 US
A third massive FLASH HC from superstar writer GEOFF JOHNS!
THE FASTEST MAN ALIVE clashes with his Rogues Gallery, including CAPTAIN COLD, THE PIED PIPER, TRICKSTER and MIRROR MASTER!
Collects THE FLASH #201-225 and WONDER WOMAN #214!
As predicted, it ships the final week in August and wraps up the entire Geoff Johns run on the Wally West Flash series. One question is answered: it does include both halves of that Flash/Wonder Woman/Villains United crossover. Another remains: What about The Flash #1/2, the short story leading into Rogue War that provided a little depth to the second Trickster?
Volume 2 runs through Flash #200 and collects what I think is the best of Geoff Johns' run on the character. Volume 3 collects Ignition and runs through the Identity Crisis-to-Infinite Crisis era, finishing with Rogue War.
I still think we're likely to get a fourth volume next year that collects Johns' Barry Allen run, starting with Flash: Rebirth and running at least through The Road to Flashpoint, if not all the way through Flashpoint itself, though I imagine DC would like to put that off a while to give the current collections a bit more shelf life. Flashpoint only came out in paperback last week, after all.
Pre-order at Amazon:
»Flash Omnibus by Geoff Johns vol.2 ships in April.
»Flash Omnibus by Geoff Johns vol.3 ships in August/September.
(Thanks to Collected Editions for the tip!)
Share