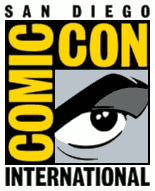 Wow! This was a big Comic-Con for Flash news, with the TV series getting ready to go into its second season and a host of new comics projects on the way.
Here's a link to all the announcements in one place:
TV and Movies
Collectibles
Preview Night Reveals: DC Collectibles Flash & Arrow figures and Mezco New 52 Flash
Flash exclusives including an unmasked POP! figure, a retro Flash TV show figure, a superhero cage match mug pen holder, and a Flash symbol letter opener. A few may be available online after the con, but chances are you'll have to scour eBay to find them now.
Comics
Share