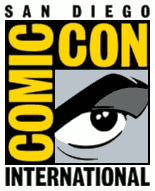 Hey Speed Readers,
With San Diego Comic-Con finally upon us, we at Speed Force figured it would be a good idea to give you all a quick heads up about what to expect and to look for if you are fortunate enough to be heading to San Diego this weekend.
First off I have to say that it looks like Funko is definitely vying for the title of most convention exclusives ever! From a list of at least 50 Funko products available this year, we are coming away with 2 Flash-related exclusives.
First from the POP! Series: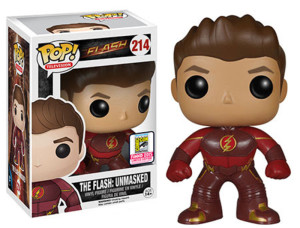 I was a big collector of these guys at first but I kind of fell off after the exclusives became too difficult to acquire and way too numerous. I'm a completist and I've been after that first shiny variant of the first Flash release for a long while. With glaring holes like that it makes it much less appealing to pick up the subsequent releases.
Funko has been expanding their brand for quite some time now. I first became aware of them with the Pop! series of vinyl figurines but they've gone way beyond those (as far as I know) humble beginnings; fully articulated six inch action figures, plush toys, keychains, and unprecendented access to dozens of licensed properties. Their newest series aims to take us back to the early 90s when Kenner was king of the toy aisle (at least when it came to action figures). Kenner was finally closed about 15 years back after having been acquired by Hasbro but we can thank them for the classic Super Powers Collection of DC Comics action figures and all those goofy variants of Batman from the 90s. The figures were also pretty much known for being fairly limited in articulation. Yes, the Super Powers Collection dared to add knee articulation (something not super-common at the time) but typically Kenner figures consisted of the "big five"; neck swivel, shoulders and t-crotch.  Their newest line, aptly named, ReAction (which I'm going to assume stands for Retro Action), harkens back to the glory days of Kenner; right down to the logo and vague facial features/likeness.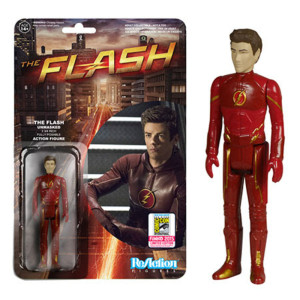 These figures are giving me the nostalgic feels pretty hardcore. I had a bunch of those goofy variants of Batman, The Real Ghostbusters, those Total Justice figures featuring the Justice League with extreme armor, and other random properties sprinkled about. Although I can't lie I was much more of a Marvel person back then and thus had tons of Marvel action figures courtesy of the also defunct Toybiz. Thus I plan on picking up every one of these figures. They look so simple yet so detailed.
At the other end of the hall courtesy of the good folks at Action Figure Xpress we have two more exclusives: First up, a swanky Arrow and Flash TV Superhero Fight Club Mug/Pen Holder!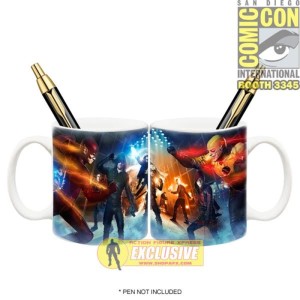 Arrow and Flash TV Super Hero Fight Club Mug Pen Holder ($15)
It's an epic battle for the fate of your desk! Made from high-quality ceramic, this handsome new pen holder comes with a sturdy handle and is decorated with a beautiful wrap around diorama featuring your favorite heroes and villains from the CW Arrow and Flash TV shared universe – Flash, Malcolm Merlyn, Arrow, Heat Wave, Captain Cold, Black Canary, Ra's Al Ghul, Firestorm, Arsenal, and Reverse Flash!
For fans of The Flash & Arrow TV shows on the CW who haven't seen the Superhero Fight Club Clip…Shame on you!
https://www.youtube.com/watch?v=p1P7ujKw9yQ
The second exclusive is a bit classier, a Flash Letter Opener based on the symbol from the hit TV show:
From the hit show The Flash comes this Action Figure Xpress San Diego Comic Con 2015 Exclusive letter opener! Measuring approximately 7 inches long, the lightning bolt letter opener is made of high quality metal and stores nicely on the scarlet circular base showing the Flash's iconic symbol!
Classy as all get out! I've tried my best to avoid getting snail mail but I'm going to have to mail something to myself JUST so I can use this baby.
I thought I would mention that these last two exclusives are the only two available to order online right now, as well as in person at SDCC 2015. They are preorders and supplies are limited, so if you are interested I would say to jump on it. You can find the link HERE.
Good luck to everyone heading out to San Diego and hoping to score these awesome exclusives! This is definitely the first time we've seen this many collectibles available based on The Flash in one convention ever (We think). There was that one year at C2E2 where Mattel released a Justice League Unlimited Flash 3-pack featuring Barry Allen, Heatwave, and Captain Cold (criminally missing his cold gun might I add) and DC Direct (now DC Collectibles) released a special edition White Lantern Flash Action Figure. Other than that, I can't recall anything even close to this onslaught of Flash merch, undoubtedly heralded by the second coming of The Flash on television. Great stuff!
So who is lucky enough to be heading out to SDCC 2015 this year? What do you plan of picking up? Anything we missed? Please let us know in the comments!
Thanks for reading,
Share