DC has another Flashpoint tease today: the cover to issue #1.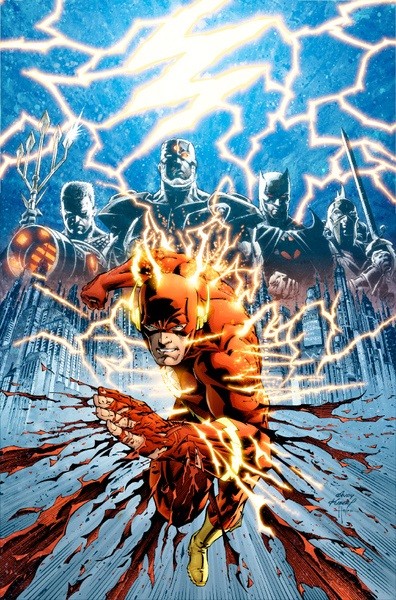 We've seen the image before. It's the one they used to announce the 14 miniseries last week. This time, the Andy Kubert/Sandra Hope art is in full color.
That's clearly Aquaman, Cyborg and Batman in the background. I can't place the one in armor on the right – maybe Wonder Woman? Update: Thanks, Lia. Definitely Wonder Woman!
The red/blue contrast really makes the Flash pop out of the cover.
I've got to admit, it's cool to really see the Flash at the center of one of DC's big events!