DC is announcing the creative teams and first covers for eight of the fifteen Flashpoint miniseries today. Each announcement comes along with yet another teaser.
DC seems to be announcing them alphabetically, but I'm moving the Flash-related ones up to the top because, well, this is a Flash site! So far we've got Citizen Cold, Batman: Knight of Vengeance, Deathstroke and the Curse of the Ravager, Deadman and the Flying Graysons, Hal Jordan (a new one), World of Flashpoint, Emperor Aquaman, and finally…Legion of Doom.
Click on the covers to read the original announcements.
Flashpoint: Citizen Cold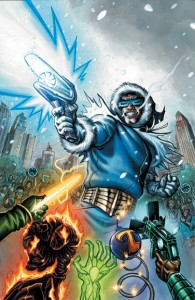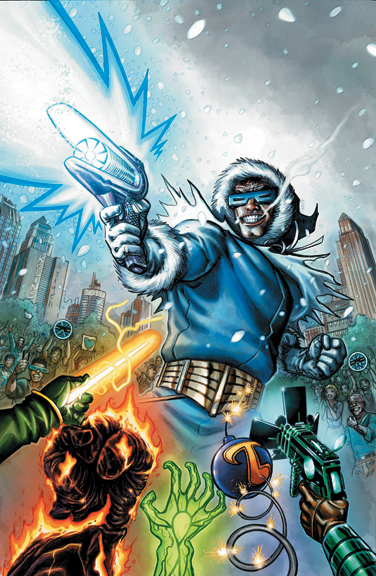 Covers: Scott Kolins
Writer: Scott Kolins
Art: Scott Kolins
"He loves someone he shouldn't."
I was fully expecting Scott Kolins as the artist on this book — his style is perfect for the modern take on the Rogues. But I wasn't expecting a one-man show. I really figured Geoff Johns would want to write the Captain Cold mini himself.
Going by the weapons and gloves, those hands look like the Weather Wizard, Tar Pit, Fallout, the Trickster and the Mirror Master…opposed to Captain Citizen Cold. Update: I have some more commentary on this one.

Flashpoint: Legion of Doom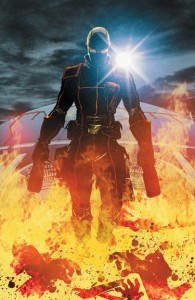 Covers: Miguel Sepulveda
Writer: Adam Glass
Art: Rodeny Buchemi & Jose Marzan
"Whatever Happened to the World's Greatest Super Villains?"
You know, I thought it was odd that Heat Wave wasn't on that Citizen Cold cover…
Also, this makes one more book that I'm going to have to check out. Not because of Super Friends nostalgia, but because of Heat Wave.