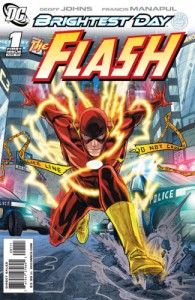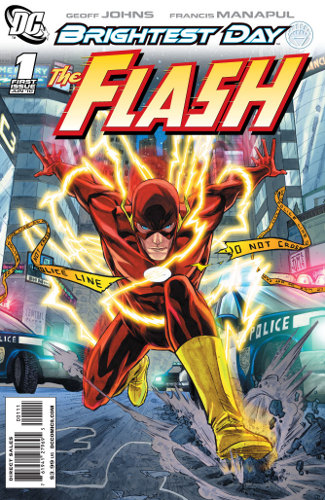 It's not listed on DC's website, but Diamond Comics reports that this week it will ship the The Flash #1 second printing announced last month. Curious readers who missed the start of the relaunch can pick it up, along with those who collect alternate covers — since it's almost certain to have a different cover than the original printing, even if it's a banner or frame like the What's Next? series.
Also this week
The Hourman & Liberty Belle backup feature continues in JSA All-Stars #9.
Fans of the Bronze Age Flash may be interested in the first issue of Cary Bates' alternate reality story, Superman: The Last Family of Krypton.
As for other speedsters, there's a new Sonic the Hedgehog issue. At #215, it's fast-approaching a tie with either Barry Allen's or Wally West's series for longevity.