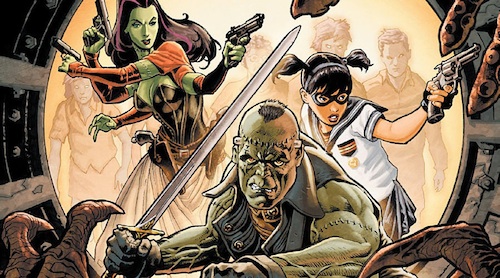 Halfway through DC's New 52 debut month, here's what I think of the comics I've tried so far.
Justice League #1
Looked at on its own, this wasn't a Justice League story so much as it was a Batman/Green Lantern team-up. That's OK for a team-up book, or the first chapter of a graphic novel, but not exactly ideal for a high-profile launch that's billed as an introduction to the League (not to mention an introduction to the new setting for the DCU).
I'm going to call it now: just like Final Crisis, this first Justice League arc should have been presented from the beginning as a graphic novel, not as a serialized story. You only get one chance to make a first impression.