On the road to today's release of Flash #7, the creative team of Francis Manapul and Brian Buccellato has been making the interview rounds.  Here's a roundup of the past few days, covering their appearances in multiple outlets.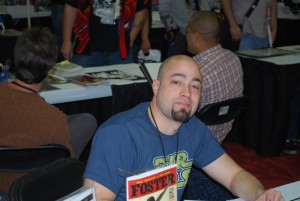 First up, Manapul stopped by iFanboy's Word Balloon podcast to talk about his work on the title, include the nature of his collaboration with Buccellato.  From the description:
Artist/writer Francis Manapul is back to tell us what's been happening in the pages of The Flash for DC Comics. We talk about his unique art choices to display the hero's super speed, and the Flash's point of view when faced with the choices of how to stop a crime or disaster from happening.
More after the jump!