I've been slowly scanning my pre-digital photos, and stumbled across these pictures I'd taken of my DC Direct (and a few other) action figures around 2000 or so.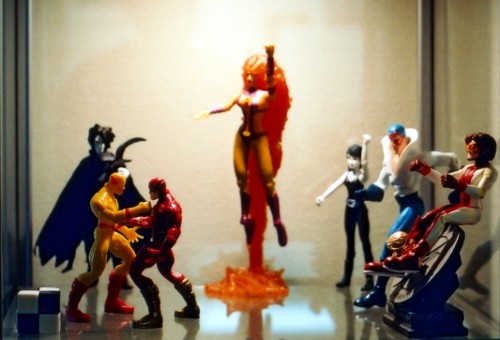 I had fun coming up with a situation that could combine the New Teen Titans, Flash, and Sandman figures.
In retrospect, I really wish I'd used a camera that had a little depth of field. I think it may have been fixed-focus as well.