I wrote on a Golden-Age Flash comic book the other day.
Not much. Just two numbers, three letters, and a couple of short strikethrough lines.
But you know, it took effort to bring myself to do it!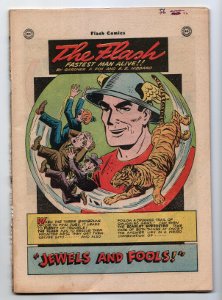 I've been collecting comics since I was around seven years old. I'm 34 now. And while I've never been the type to freak out when opening an action figure package, or even opening the covers of a comic book, I've always* tried to take care of my comics. Not as an investment — I have no illusions there. Just because I want to make them last.
So what happened? How did someone from the bag-and-board set come to actually put pen to paper and write on a collector's item nearly twice his own age?
It had already been written on…and it was wrong.
Last week I won an auction on eBay for a coverless copy of what had been identified as Flash Comics #72 (June 1946). Based on the stories, it was actually Flash Comics #74 (August 1946). No big deal — I didn't have either of them to start with, so it was something new either way. The problem is that a previous owner had actually written the wrong issue number and date in the corner of the splash page. (Interestingly, they had written the right cover date first, then crossed it out when they concluded it was actually #72 instead.)

Sure, I hate writing on collectibles. But I also hate leaving errors uncorrected. (Just look at this poll on correcting typos that I ran a few weeks ago.) Finally, I decided that if I ever forgot that it wasn't really #72, or if it ended up in someone else's collection, it would be better not to have the wrong information there. And as far as selling it goes, as long as I kept the writing small, it couldn't be worse than what was already there.
Even so, it was a tougher decision than it really should have been. Margin annotations on newsprint should not be a big deal!
*OK, always since I realized that 7-year-old me was making a mistake trying to create his own collected editions of Captain Carrot and His Amazing Zoo Crew by binding them together with the only tool I had that was suitable: scotch tape. Apparently I wanted to be a trade reader before there were any trades around to read.