Longtime Flash artist Greg LaRocque needs little introduction for readers of this site.  Hot on the heels of his return to the character in DC Retroactive: The Flash – The '80s, we caught up with the man once again to talk about the story, his past and future work, as well as the apparent fate of Wally West.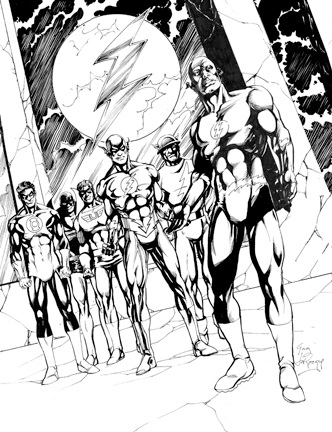 This is the third Speed Force interview with Mr. LaRocque.  We've previously discussed "The Return of Barry Allen" and previewed the Retroactive issue with him.  Part three is after the jump!
UPDATE:  Added some comments from LaRocque, which were originally made in response to the Speed Force review of the issue.