Hey Speed Readers,
Now we can finally do this: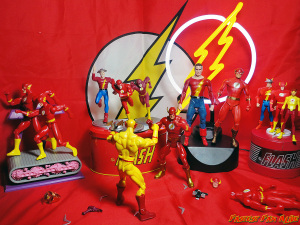 Just a friendly reminder that the long-awaited, heavily requested DC Signature Classics Wally West action figure will be available for sale on Mattycollector.com tommorow at 9 a.m. PT/Noon ET.
A figure that has been requested since the very beginning of the DC Universe Classics line, Wally will be sporting an all new specially tooled head featuring his look from around the time of his Justice League Europe appearances along with the appropriate tan from that era. This of course means that Wally will be in his most iconic uniform that he started sporting from the Flash v2 #50 on, as originally drawn by artist, Greg LaRocque.  A lot of collectors can also finally put a nightcap on their Morrison-Era League and the modern Titans (for the most part, sorry Garth).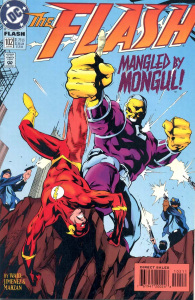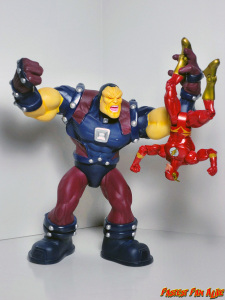 For those interested or still on the fence about the figure I procured one via eBay months ago and managed to snap some close up shots of the figure that you can see HERE . Although if that Flash museum shot isn't enough to sell you I don't know what is. Since this could possibly be the last Wally West Flash figure for a long time I suggest you pick one up pronto. Matty has stressed that there will be even more limited numbers available for day of sale purchasers so don't wait if you want it. I will still be purchasing an official Mattel release as well if only to have the slick box art on display. I don't think I'm ever going to toss any of those boxes.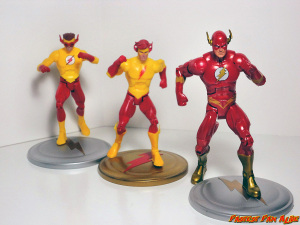 Wally West goes on sale tomorrow 5/15/2013 at 9 a.m. PT/Noon ET. You can go directly to the Wally West sale page by clicking HERE. Wally retails for $20.00 usd plus shipping.
So who plans on picking up the long-awaited Wally West figure tomorrow? Does anyone plan on passing? Please let us know why in the comments below.
***UPDATE***
Wally West has sold out at Mattycollector.com! If you missed him you may find some luck on the secondary markets such as eBay or Amazon but definitely expect to pay more than the $25.90 that most of us paid for the figure if you want to get it on card and not loose.
As I mentioned before, this may very well be the last bit of Wally West Flash merchandise that we see for some time. If I hadn't started going buckwild with finally deciding to collect other DC characters this would have been a great little jumping off point for collecting. But it is what it is.
Keep your eyes peeled for pictures as soon as Wally arrives!