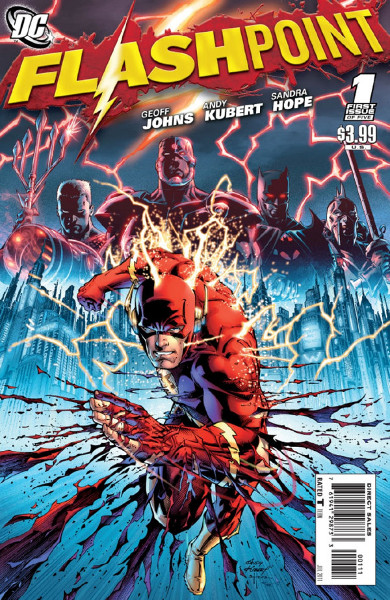 The Aquaman Shrine posted this image of the full cover for Flashpoint #1, with full logo and credits.
Flashpoint #1 ships next week, along with Flash #12, the "final" issue of the series. (We'll just have to see see how DC relaunches it afterward.) A preview will also appear in DC's Green Lantern special for Free Comic Book Day this Saturday.
In related news, USA Today writes about Flashpoint, "Not the DC heroes you know," interviewing Dan Didio, editor Eddie Berganza, artist Andy Kubert, and comics retailer Brian Hibbs. Kubert talks about redesigning Wonder Woman and Batman, and Didio talks about the way DC is trying to combat event fatigue.